TOP PRESCHOOLS ARE EVALUATED TO BE BEST IN THE FAMILY AREA
With strong "growth" of number of kindergartens in Hanoi. Parents will definitely feel confused about choosing schools for their children. A statistic shows that, when referring to choosing the best preschool for children, parents will find, list and pre-refer to the location and tuition for the child. The first priority of parents when choosing a school for children is near the home, so which parents in the My Dinh area or Nam Tu Liem and Bac Tu Liem districts do not ignore the following general article about the school? Kindergarten is best rated in these areas:
Speaking of one of the best kindergartens in Hanoi, it is good to mention Papakidz Preschool, which is one of the few kindergartens in Hanoi to adopt the curriculum of the English kindergarten. This program is based on the following guidelines
Each student is a separate individual: Papakidz Preschool believes that each child is a separate body and cannot equate with other children, so each child is designed a unique learning pathway. I was followed regularly.
Creating positive relationships: In addition to creating a close relationship between the school and parents, Papakidz Preschool strives to create a close and familiar environment for children so they can be creative and confident.
In addition, with the bilingual program integrated in fun activities, learning in class, the children will learn and apply skills such as critical thinking, problem solving and enhancing creativity. aiming to create a solid inventory for babies in the upcoming primary school period.
With state-of-the-art facilities and a strict nutrition diet, Papakidz Preschool deserves a dream school for preschool children. (book an appointment here:….)
Information about Papakidz Preschool:
Age of children: 6 months to 6 years
Tuition: VND 6.500.000 – VND 9.900.000
Address: R4, Goldmark City Apartment, 136 Ho Tung Mậu str, Phu Dien Ward, Bac Tu Liem District, Hanoi
2. STEAMe Garten Mỹ Đình
STEAMe Grarten is a bilingual preschool system that uses STEAM method in teaching.
STEAMe Garten is also a notable name when parents consider choosing for a STEAM preschool child. With an area of ​​over 1000m2, STEAMe Garten owns 11 fully equipped and modern classrooms for children.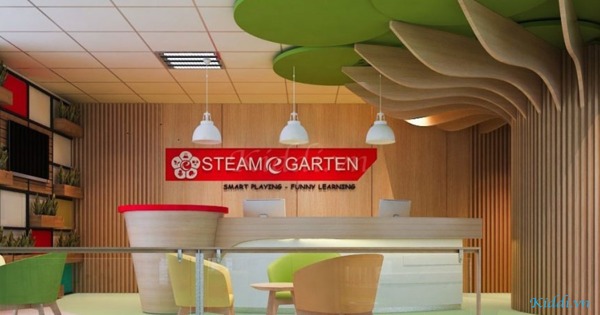 (Source: STEAMe Garten)
School age: 12 months to 6 years
Address: 2nd Floor, Tower 3-4, Dolphin Plaza, No. 6 Nguyen Hoang, Nam Tu Liem District, Hanoi.
Tuition: VND 6,600,000 – VND 9,900,000
3. American Homeschool
American Homeschool is one of the new STEAM preschool units. Here, they focus on building a natural English environment with native teachers and developing personality through activities and experiences in the environment.
American Homeschool upholds the independence of each child, helping them to improve their ability through school activities.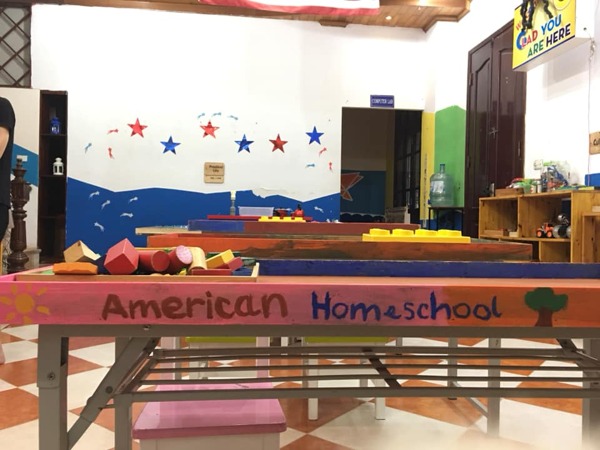 (Source: American Homeschool, n.d)
Address: B4 – BT5 Luu Huu Phuoc, My Dinh, Nam Tu Liem District, Hanoi
School age: 2-5 years old
Tuition: VND 5,000,000 – VND 6,000,000
By Minh Anh