This is what makes Papakidz a special place to learn and grow
Our core values, form the foundation of how we perform work and conduct ourselves at Papakidz preschool. These values remain constant, underlies our work by defining how we interact with one another, and what we do to realise our vision.
Nurturing early learners requires preschools to innovate and embrace change. We are not constrained by fixed ideas. We learn from the past, but are not limited by it. We proactively approach challenges and opportunities with innovative thinking to develop creative solutions. Keeping preschool programmes relevant and adopting innovative teaching approaches, help children acquire the knowledge, skills and dispositions which are needed for their future.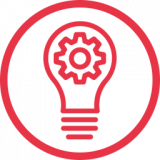 We are open and honest with ourselves, and in our dealings with others. We take pride in doing what we say we will do. This creates trust and confidence in and between us. Trust and trustworthiness go hand in hand with how we conduct ourselves, as we sustain a culture that is based upon ethical conduct. We expect our actions to be consistent with our words, and our words to be consistent with our intentions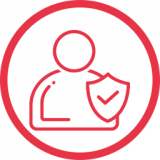 We pursue excellence in education to remain effective and responsive to the changing needs of students and parents. Because we know that our thoughts and actions make a difference in a child's foundation, we are inspired to learn constantly and be the best that we can be. We strive to follow best practices in our teaching, utilizing current, relevant trends in education and integrating technology into the classroom. We believe that everything can be improved and take ownership and pride in what we do.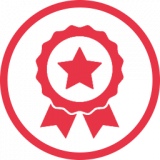 We care for each other like family. We look out for each other's well being and encourage each other to pursue their happiness. Like parents, we protect the magic of childhood and let children enjoy being children. Each child's potential is cultivated within a conducive and loving environment. We care about every child and foster this caring attitude in all that we do. We teach children to care about themselves, others in school and those in the wider world.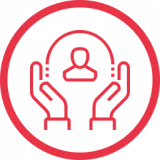 It is important for all teachers to know each child very well, creating a caring community that supports interaction and connections. We believe the foundation of a quality education starts with trusting relationships. We want to help each child develop a positive self image as well as the ability to relate well with others and make friends. We build and maintain trusting and positive relationships with children, families, community and stakeholders by understanding their needs and aspirations.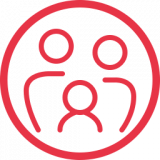 Children, educators and families are each unique. We celebrate and value diversity. We promote each child's strengths, interests and learning style to foster personal and academic growth. Each child deserves a plan that will enable them to reach their full potential in mind, body, and spirit, and we strive to provide the individual attention and necessary environment to reach that potential.