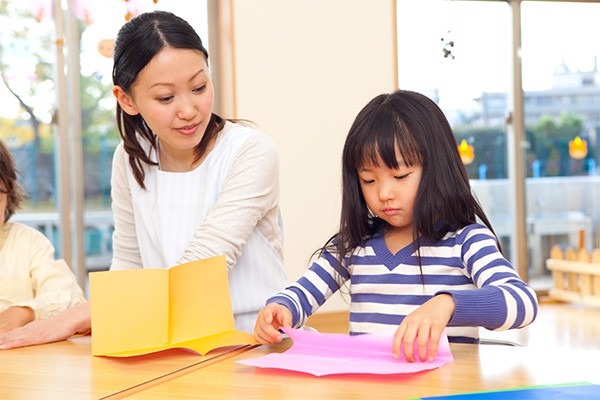 On a daily basis, our teachers create opportunities for discovery and learning in engaging environments where children feel safe, secure and confident.
Papakidz requires that all teachers possess a Bachelor or Masters Degree in Education or closely related field. At Papakidz Preschool, one of our highest priorities is ensuring that our teachers and staff are exceptional. We interview each teacher as if they will be teaching our own children and, in some cases, they will be. We go beyond the basic state requirements and look for individuals who embody and support our mission. We look for staff that are loving, caring, dynamic and have a commitment to our children at Papakidz Preschool.

To get the best out of our teaching force and continually seek to improve students learning, we support our teachers with a professional development plan throughout the year.
Our teachers attend professional workshops, conferences and seminars designed to enhance their classroom knowledge, to keep connected and current with best practices, and research in the field. All our teachers also received first aid training and certification.